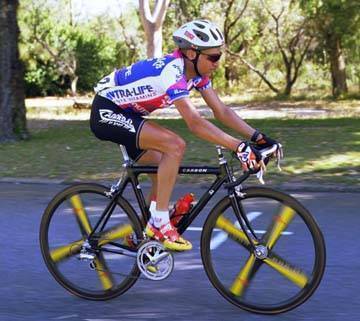 Remember this guy? Neither do we, so it was a surprise to find out Euskaltel are in the process of hiring antipodean former Festina rider Jonathan Hall to their coaching staff.
According to
www.eldesmarquebizkaia.com,
Igor González de Galdeano has offered the two-time Australian time trial champion a one-year position at the team. Hall, who in February took on the job as 'Performance leader' at USA Triathlon, apparently made quite a lot of friends when living in Gernika-Lumo a few years back, and would welcome the chance to "return home".
It was not revealed if he's accepted the offer or when he eventually will. Meanwhile, a member of Euskaltel's management team,
Josu Larrazabal, will quit the team at the end of the year
to team up with Johan Bruyneel and co. over at beleaguered outfit RadioShack-Nissan.
Photo: www.forodeciclismo.mforos.com
Thanks to 'Franck' for the tip.