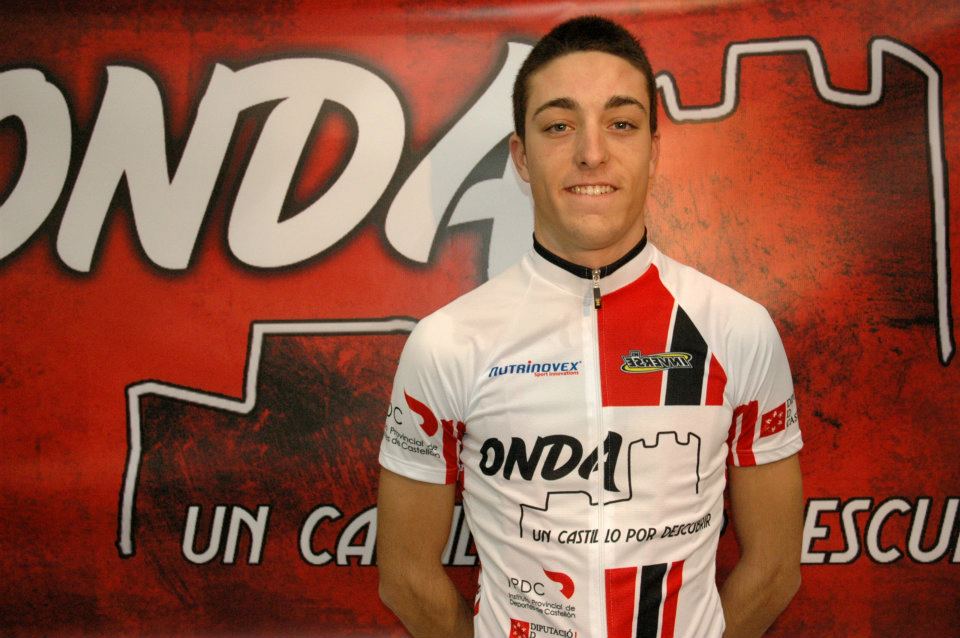 The Fundación Euskadi's sub-23 team Naturgas Energía have continued their recruiting for next year by signing non-Basque pair Noel Gil (pictured above) and Bernat Font,
El Correo
and
BiciCiclismo
report.
The duo thus becomes the team's second and third signings this off-season after
news broke in late September that highly-regarded 18-year-old Óscar González del Campo, also him not hailing from Euskal Herria, will be joining the red and whites
as of the commencement of the 2013 season.
Gil and Font will both leave their Castillo de Onda team, an outfit the Fundación established a partnership agreement with earlier this year, and will move to Güenes, just south of Bilbao - of course the home town of a certain Samuel Sánchez. The Mayor of Güenes, Koldo Artaraz, hopes the Olympic champion is just the kind of rider Gil and Font can become in the future.
"I hope they'll go on to achieve the same success, or more, as our Samuel has done", Artaraz told
El Correo.
Speaking as a Fundación delegation, including Miguel Madariaga, the deceased Víctor Cabedo's girlfriend and ex-pro Dorleta Zorrilla and Naturgas Energía DS Iñigo Urretxua, visited the village a few days ago, Gil and Font were clearly looking forward to the experience.
"Euskadi is the best place for a cyclist to grow", they said. "Here you've got the best resources and options. If you want to grow and evolve as a bike rider, you need to be here. This is the best place to train".
The 18-year-olds, who'll aim to combine their sporting goals with studies at Bilbao's Escuela de Empresariales, have numerous triumphs to their names this year, and are both accomplished track riders.
Photo: www.eltriangulo.es