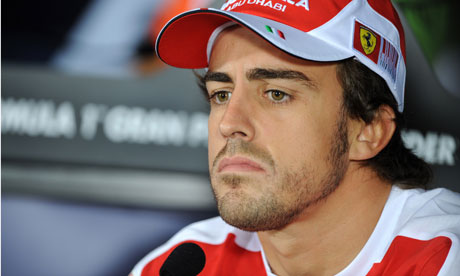 It was a week ago reported that
the team of Fernando Alonso were starting to get worried over the time it was taking
to reach a deal with Euskaltel Euskadi and their WorldTour license holder. Seven days later, the Spanish press claim negotiations have reached a complete standstill.
As a consequence, the deal may very well not happen at all and Euskaltel Euskadi may, after all, indeed cease to exist come the end of the current season.
The sticking point in the negotiations is still the contracts of the backroom staff and the team's current sponsors. Euskaltel want Alonso's team to take on everything they've got - which includes contracts with equipment providers Orbea and Bio Racer, the team's vehicle fleet and the contracts of soigneurs and sport directors - while the Formula 1 star appears keen to only take on the 14 riders under contract and put together his own staff and team of sponsors.
According to sports daily
AS
, Alonso and co. have a deal tied up with a new main sponsor for the coming four years. Various reports have it that this sponsor is Italian car manufacturer FIAT.
Euskaltel's problem, though, is that both Orbea and Bio Racer have another year running on their current deals with the team.
AS
claim that Alonso's team have all but given up on coming to an agreement, while the Euskaltel heads see it as "increasingly unlikely" that a deal may be reached.
Both parties, though, have not entirely given up hope, but it's understood Alonso and co. are already looking at other options - one of which is to create a brand new team from scratch.
With the UCI's 1st of October deadline coming up next Tuesday, the team's future will have to be decided upon in no more than a week.
Photo: The Guardian